New
Unique OneBlade Technology
Shave any length of hair. The fast-moving cutter (6,000x per min) is efficient, even on longer hair. Dual Protection System features a glide coating plus rounded tips to make shaving easier and comfortable.
Versatile
Trim, edge and shave
Trim your beard to an even stubble length, create precise edges, and shave off any length of hair easily.
Hybrid
Easy grooming anywhere
Philips OneBlade makes your life as easy as possible. Take it in the shower and use wet or dry. 30-minute battery with USB charging and compact handle make it the perfect travel companion.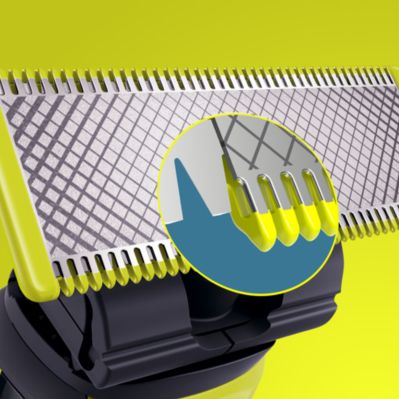 Unique OneBlade Technology
Philips OneBlade has a revolutionary technology designed for facial grooming. It can shave any length of hair. Its dual protection system – a glide coating combined with rounded tips – makes shaving easier and comfortable. Its shaving technology features a fast-moving cutter (12000x per min) so it's efficient - even on longer hairs.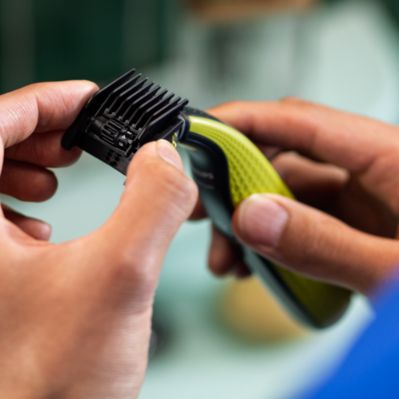 5-in-1 adjustable comb
Unique open comb design for an efficient trim without clogging and interrupting your routine - even on long and thick hair.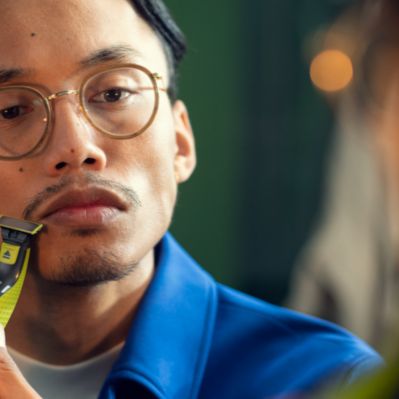 Edge it up
Create precise edges with the dual-sided blade. You can shave in either direction to get great visibility and see every hair that you're cutting. Line up your style in seconds!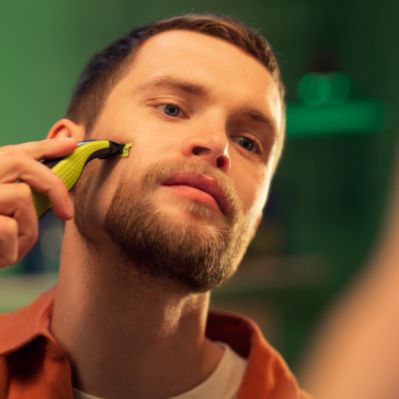 Shave it off
OneBlade doesn't shave as close as traditional blade - so your skin stays comfortable. Go against the grain and shave off any length of hair easily.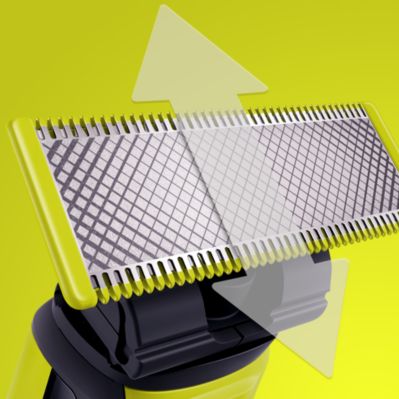 Dual-sided blade: designed for precision and control
OneBlade follows the contours of your face, allowing you to easily and comfortably trim and shave all areas. Use the dual-sided blade to style your edges and create clean lines by moving the blade in any direction.

OneBlade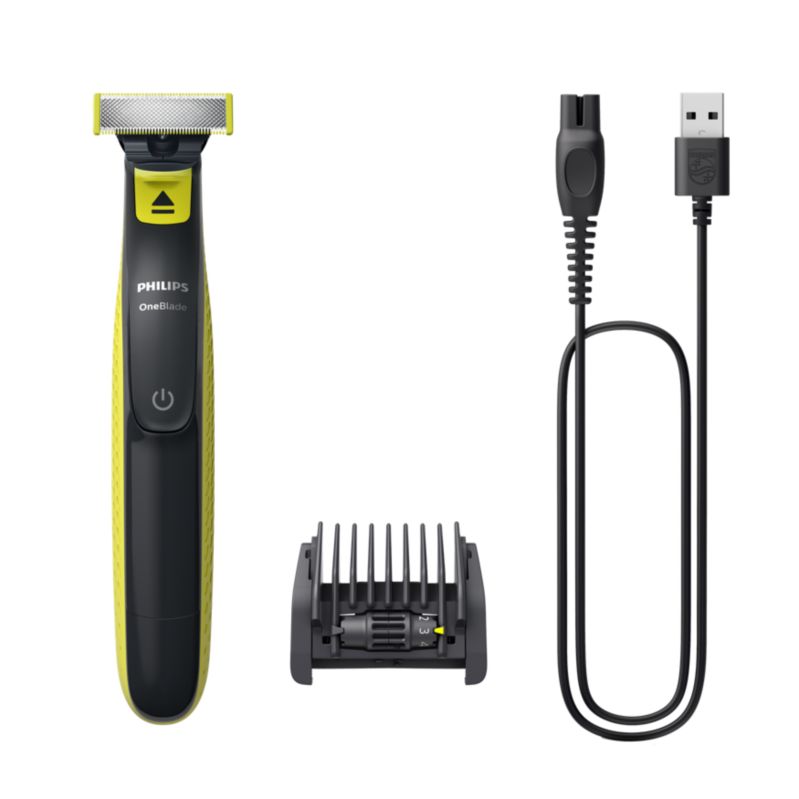 Notes
¹
Own factories, own offices and own sites around the world
²
Our operations= our own factories, own offices, own logistics and own travel
**
For best shaving experience. Based on 2 full shaves per week. Actual results may vary.
Our site can best be viewed with the latest version of Microsoft Edge, Google Chrome or Firefox.